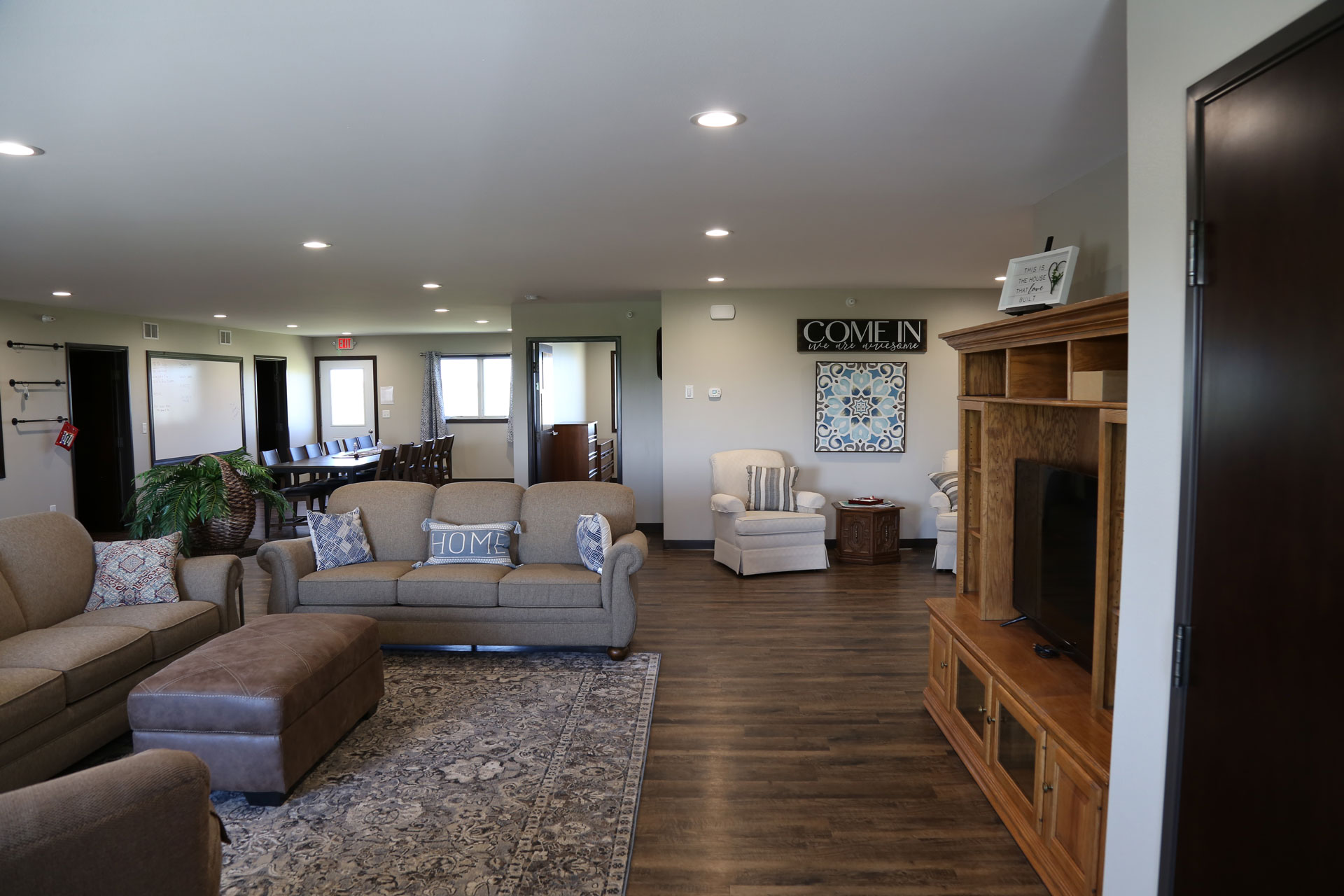 Hunter's Place is a trauma informed girls group home that serves girls ages 10-17 years old struggling with a multitude of concerns facing youth today. Hunter's Place is a newly built home designed for the comfort and safety of the girls who will stay here. 
The main level is a fully ADA accessible open concept design and features a cozy seating area in the center. The fully equipped kitchen has a large island where the girls will learn how to bake and cook. The dining area has a table large enough to eat family-style meals. The large laundry room contains a new front-load washer and dryer. Each bedroom has two twin beds and two dressers.
The basement has another seating area, a game or homework table, a pool table, a foosball table, a sensory room, and the offices of the CEO, director, and assistant director.
Nicole Henrichs
Assistant Director
Nicole graduated from Southwest Minnesota State University in 2015 with a bachelor's degree in social work and has previously worked as a child protection social worker and an adoption social worker. Nicole received her LSW in March 2016.
Jonathan & Carolyn Olson
Owners of Hunter's Place
Jonathan and Carolyn operate an organic crop farm south of Cottonwood and raise conventional hogs. They live in the same farmhouse Jonathan's great-grandfather purchased in 1913. While the house was remodeled a few times, the traditions of welcoming others remain.
Jonathan and Carolyn have three adult daughters, a son-in-law, and one granddaughter. They have had hearts to help kids for a long time. Shortly after they were married, they received training in youth ministry during a short course at a Bible college in Washington. They have been youth leaders in their church for many years. Recently, they retired from leading the youth but remain active in their church. Jonathan and Carolyn were foster parents until Carolyn was required to travel more as part of her state and national board commitments. While their license to foster in their home has expired, the desire to help others has not.
When Lisa first shared the idea of a group home for girls, they were excited for her. They wanted to help support this dream to make a difference in the lives of young women. To what extent they had no idea. They prayed about this. They truly felt God kept encouraging them to make Hunter's Place happen. Their prayer is that Hunter's Place will be a blessing to all those who enter, whether staff or residents.
Jonathan and Carolyn are not actively involved with day-to-day operations, but they are excited to part of such a great venture.
Our vision
is to make a difference one child at a time. At Hunter's Place, we assist youth and their families by giving them the tools to rebuild relationships. We are here to understand our youth for who they are, explore their strengths, and help them grow so they can excel in their future.
Hunter's Place will first attempt to use the client's community resources within reason. In the event that a client's community resources are not able to be used, Hunter's Place will use the following Lyon County resources: